Current News....



Activities at
ALL SAINTS CHURCH CLIFTON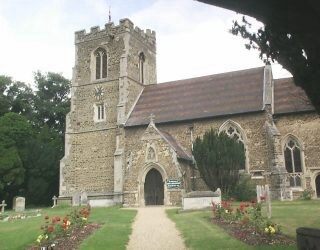 1. Palm Sunday 25th March, 10.30am
Starts at The Golden Lion with Donkey
Procession to the church.
2. Easter Day 1st April, 10.30 am
3.  Easter Monday pilgrimage to St Albans
Cathedral - 2nd April - bring packed lunch
9.00 am breakfast in Church hall
4. Kieran Sutcliffe and Special Guests
7pm, Saturday 14th April
All Saints Church, Southill
Call Terry Sullivan, 01462 817491
5. Orpheus Choir Concert - Sat 12th May
All saints Church CLIFTON 7:30pm
Tickets £10 including glass of wine

Parish Council - Stop Press!!
Street Watch Report - More.....
Speed Watch We Need You - More.....
Planning application New Road - More.....
Burglary Prevention Campaign - More.....



Toddler Church
Wednesday 4th April
9am -10.30am in Church
Songs, crafts, stories 0-5 years
Come with an adult!